The Collector
August 21, 2020
---
HCAOG Board Forms Ad Hoc Committee on Climate Targets
At its meeting on Thursday, the Humboldt County Association of Governments Board of Directors heard suggested goals from CRTP and allies for reducing driving and increasing transportation electrification. The Board then voted to form an ad hoc subcommittee made up of Arcata Mayor Michael Winkler, Fortuna City Council Member Mike Johnson, and Caltrans' Kevin Tucker to consider such targets.
HCAOG Board Fails to Connect Racism to Other Inequities
In less positive news, the Board refused to approve the addition of anti-racist language into the Bylaws for its Social Services Transportation Advisory Council (SSTAC) until a sentence connecting racism with other transportation inequities was edited out. Even then, the Rio Dell representative voted against it. Board members professed to believe that there is no connection between racism and inequities involving the elderly, people with disabilities, and people living in poverty. For the record: Structural racism in transportation planning has tended to also result in inequities for other groups, in part because of the history of defining the "normative user" as an able-bodied white man with a car.
Public Meeting on Broadway Corridor Next Week
Show up (on Zoom) to tell planners that the top priority is increasing safety for pedestrians and bicyclists on Broadway now – no delays.
County Wants to Limit Parking…
…for people who have nowhere else to go. We suggest that instead of prohibiting overnight parking to evict houseless people from their campsites, the county focus on building affordable housing in accessible areas – and limit daytime parking in developed areas, where doing so actually encourage other forms of transportation.
Sheriff's Deputy Hits Pedestrian
The person walking appears to have been seriously injured.
Planning Commission Hearing on Vehicle Miles Traveled is Delayed
After discussing one cannabis operation after another for 3 1/2 hours, the Humboldt County Planning Commission ran out of time to talk about vehicle miles traveled. The hearing is now scheduled for September 3rd.
---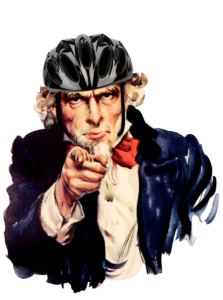 Got Social Media Skills? CRTP Needs You!
CRTP is looking for someone with great social media skills and a passion for responsible transportation to serve as our volunteer Social Media Coordinator. If you're a savvy user of Facebook, Instagram, Twitter and other platforms, this could be you! For more information or to apply, email colin@transportationpriorities.org.
---
Highway 36 Expansion Nears Completion
The widening and straightening have largely been touted as safety measures, but the comment by a spokesperson that it would also "improve traffic flow" is revealing. Research increasingly suggests that smoothing out flows and increasing vehicle speeds can actually decrease safety, but that message has apparently not trickled down to a lot of local highway planners.
Foor for People Adds More Walk-Up Food Distributions
Many people who need assistance with food can't use drive-thrus, because they don't have cars.
The Sprawl Pandemic
Another study finds that sprawl – not compact urban form, as conventional wisdom holds – is associated with high COVID-19 death rates.
---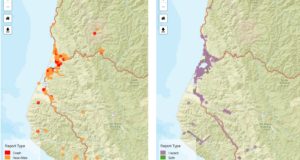 Reminder: Make Your Street Story Reports
If you see or experience a hazard, near-miss or collision on the street, make your Street Story report here. CRTP uses reports to advocate for change, and local agencies use them to apply for grants and prioritize improvements. Your reports are important!
---
Uber & Lyft in Pitched Battle Over Operations in California
Both companies claim it would kill them to recognize that their drivers are actually employees and provide them with legally required protections and benefits.
Bill Would Make It Easier to Build Bike & Bus Lanes
A hearing is expected soon. Here's some background.
New Study on the Causes of the Pedestrian Safety Crisis
Bigger cars & trucks, wider roads and higher speeds are among the top culprits. Meanwhile, some experts say an internal investigation into the national car safety program might inadvertently spotlight the epidemic of pedestrian deaths.
"The Beginning of the End for Transit"?
The pandemic may be an existential threat for many transit systems if Congress doesn't step up with more emergency funding.
---
The Collector is CRTP's weekly transportation news roundup, published every Friday. We focus on North Coast news, but we also include relevant state, national and international transportation news – plus other items that we just find kind of interesting! To submit items for consideration, email colin@transportationpriorities.org.