We are a group of Humboldt & Del Norte County residents dedicated to a new vision for transportation on California's North Coast. We believe in funding transportation priorities which enhance the livability of the North Coast by protecting and supporting our unique local environment, economy and communities, while addressing the global climate crisis. We reject the outdated idea that our limited transportation dollars should be spent on building ever-wider roads.
We support healthy, community-building, economy-boosting, environmentally friendly transportation projects, exemplified by bicycle and pedestrian infrastructure. We support redesigning our town and city centers to favor active transportation and community gathering over vehicular convenience. We support the Humboldt Bay Trail, the Annie and Mary Trail, and the Little River extension of the Hammond Trail. We support infrastructure for short sea shipping and other responsible, environmentally sensible freight movement alternatives. Finally, we support critical maintenance and repair projects for our local roads.  These important priorities include a permanent, environmentally responsible solution to the problems on US 101 at Last Chance Grade as well as adaptation to sea level rise along the US 101 corridor between Arcata and Eureka and in other locations.
We oppose road-widening, highway-expanding projects which generate more fossil fueled traffic and damage our communities and our environment. We particularly oppose the oversized truck access projects on US 101 at Richardson Grove and on US 199/SR 197 in Del Norte County, which epitomize this outdated paradigm.  These projects are not only bad ideas on their own.  They also compete for limited funding with truly necessary projects like the one at Last Change Grade and truly beneficial projects such as the regional trails and short sea shipping infrastructure.
People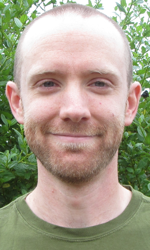 Colin Fiske, Executive Director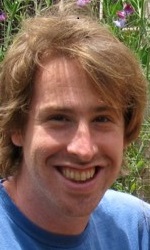 Ryan Campbell, Arcata Modeshift Project Leader
Board of Directors
Barbara Kennedy
Dave Spreen
Don Gillespie
Ken Miller
Tom Wheeler
Colin Fiske
Ryan Campbell