The Collector
August 14, 2020
---
Humboldt Planning Commission to Consider Small Change with Huge Impacts
To comply with state law, the county has to change the way it assesses transportation impacts of projects undergoing environmental review. If done right, this change should encourage infill and active transportation and make it very hard to approve new sprawling development. Unfortunately, the county's proposal falls far short of the mark. For example, it inexplicably identifies many remote rural communities – where people are forced to drive a lot – as "low vehicle miles traveled" zones where transportation impacts wouldn't even be considered. Read the full analysis from CRTP and partners here. And attend Thursday's Planning Commission meeting to tell them they need to get this right!
Transit Funding, Racial Equity and the Climate Crisis All on HCAOG Agenda
At its Board meeting next Thursday, the Humboldt County Association of Governments is poised to approve the allocation of federal emergency COVID-19 funding for local bus systems, letters of support for grant applications to fund major portions of the planned regional trail system, as well as a new policy committing the Social Services Transportation Advisory Council to transportation equity. Later in the agenda, the Board will consider the annual Unmet Transit Needs report, which concludes that identified needs can't currently be met because of the severe impacts of the pandemic on transit finances. The Board will also discuss priorities for next year's update to the Regional Transportation Plan, focusing on how to plan for reducing greenhouse gas emissions from the transportation system and how to establish concrete goals and measure progress toward meeting them.
F Street Residents Organize for Safety
Residents of the southern segment of F Street in Eureka are tired of speeding cars and tragic collisions. They want traffic calming and better bike and pedestrian infrastructure to make their street a safe and comfortable place to move and to live.
---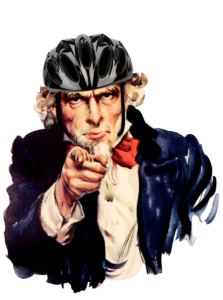 Got Social Media Skills? CRTP Needs You!
CRTP is looking for someone with great social media skills and a passion for responsible transportation to serve as our volunteer Social Media Coordinator. If you're a savvy user of Facebook, Instagram, Twitter and other platforms, this could be you! For more information or to apply, email colin@transportationpriorities.org.
---
Broadway Corridor Alternatives Assessed
CRTP and partners continue to advocate for immediate and effective bike and pedestrian safety improvements on Broadway in Eureka, to address the ongoing safety crisis. The city of Eureka and Caltrans are considering longer term plans that might improve safety by would likely take decades to materialize – time we don't have as people walking, biking and rolling on Broadway continue to be hit and killed with disturbing regularity. Check out the alternative plans under consideration here, and mark your calendar for a public meeting on August 25th.
In Search of Local Complete Streets Champions
The CDC and Smart Growth America are hosting an education and training program for local elected officials. Can you think of someone on the North Coast who could benefit from this? Encourage them to apply!
Local Electric Vehicle Workshop Announced
The Redwood Coast Energy Authority will be holding a webinar on August 26th to introduce interested residents to the detail of electric car buying and talk about RCEA's new electric vehicle incentive program. Advance registration required.
Bike and Scooter Share Programs Threatened by Legislation
According to CalBike's analysis of AB 1286, it could put an unsustainable – and unfair – burden on shared micromobility companies.
May Was Still Bike Month, but Cycle September is Coming Up
Every month is bike month! Register for fun competition and encouragement.
---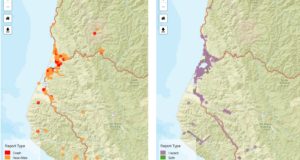 Reminder: Make Your Street Story Reports
If you see or experience a hazard, near-miss or collision on the street, make your Street Story report here. CRTP uses reports to advocate for change, and local agencies use them to apply for grants and prioritize improvements. Your reports are important!
---
Carmakers Are Intentionally Putting Aesthetics Over Pedestrian Lives
Pickup trucks (and SUVs) are increasingly marketed to people who don't need them and designed in ways that add no utility but appeal to the macho sensibility of their target audience – and also happen to make it much more likely that they will kill other street users.
How to Improve Neighborhoods Without Gentrifying Them
Case studies from Washington, DC and Portland.
Portland Sets the Bar for Residential Zoning Reform
No more single-family-home-only neighborhoods or pesky parking requirements.
Humboldt Native Makes It Big in E-Bikes
Rad Power Bikes is one of the industry leaders.
Britain Launches a New Agency Just for Biking and Walking
Imagine the US creating a Federal Bureau of Active Transportation!
---
The Collector is CRTP's weekly transportation news roundup, published every Friday. We focus on North Coast news, but we also include relevant state, national and international transportation news – plus other items that we just find kind of interesting! To submit items for consideration, email colin@transportationpriorities.org.