The Collector
August 7, 2020
---
Join CRTP Next Week for a Talk on "Policing the Open Road"
American police departments owe a lot of their current size and power to the rise of the automobile in the early 20th century. At a Zoom talk next week for North Coast audiences, Columbia University Law Professor Sarah Seo, author of the award-winning 2019 book Policing the Open Road, will explain what happened – and what it means for people living in the U.S. today. Join us on Thursday, August 13th, at 5:30 pm to listen in and ask questions. Co-sponsored by CRTP, EPIC, Centro Del Pueblo, 350 Humboldt, and the Northcoast Environmental Center. Click here to register.
McKinleyville Bike/Ped Projects in the Works
At last week's meeting, the McKinleyville Municipal Advisory Committee heard updates from the county on safety improvements at the Hiller Road/Hammond Trail intersection and a project to improve the walkability of Ocean Drive. For the latter project, the county is considering trying an "edge lane road" – a.k.a. advisory bike lanes – which would be a first in California. In related news, the Humboldt County Association of Governments Technical Advisory Committee heard a presentation about edge lane roads from a global expert on the subject this week.
Local Transit System Tackles the Pandemic
A decent overview of the issues facing the bus system in Humboldt County.
Low-Income Tribal Housing Project Planned for Arcata
It appears to be a solid infill project with bike, pedestrian, transit, and car-share amenities.
State to Allocate Money for North Coast Projects
As usual, the California Transportation Commission has a number of North Coast items included on its extensive agenda for next week's meeting. Among them is to consider allocations of $24 million for roadway rehabilitation on Highway 101 south of Eureka, $5.6 million for ADA upgrades to Highway 101 in Eureka, and $15 million for safety improvements on Highway 299 in Willow Creek.
---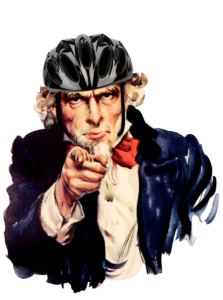 Got Social Media Skills? CRTP Needs You!
CRTP is looking for someone with great social media skills and a passion for responsible transportation to serve as our volunteer Social Media Coordinator. If you're a savvy user of Facebook, Instagram, Twitter and other platforms, this could be you! For more information or to apply, email colin@transportationpriorities.org.
---
People Are Driving More, COVID is Spreading More
The latest big tech data suggests people on the North Coast aren't staying home as much lately, despite the spike in COVID-19 cases.
Santa Rosa Poised to Eliminate Parking Minimums Downtown
Less off-street parking near transit means more ability to build housing and services.
"What the Defund the Police Movement Means for Bicycling"
Thought-provoking proposals for from CalBike for reallocating traffic enforcement funding.
---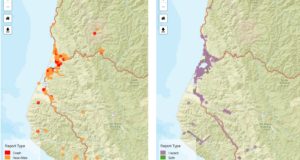 Reminder: Make Your Street Story Reports
If you see or experience a hazard, near-miss or collision on the street, make your Street Story report here. CRTP uses reports to advocate for change, and local agencies use them to apply for grants and prioritize improvements. Your reports are important!
---
At Least Somebody Cares About Bikes Lanes
Portland officials told the feds their fence was blocking a bike lane. Maybe local officials on the North Coast can be taught to care about bike lane obstructions, too.
"The Curb Cut Effect"
Improving accessibility for people with disabilities ends up benefiting everyone.
Designing Streets for Kids
A century ago, streets were places where kids could play. (The rise of "playgrounds" was a direct response to the threat posed to kids by increasing numbers of cars on the streets.) What if they could be that way again?
---
The Collector is CRTP's weekly transportation news roundup, published every Friday. We focus on North Coast news, but we also include relevant state, national and international transportation news – plus other items that we just find kind of interesting! To submit items for consideration, email colin@transportationpriorities.org.