The Collector
August 28, 2020
---
CRTP Issues Major New Report
Three major phenomena are shaping the future of the transportation system in Humboldt County and nationwide: climate chaos, autonomous vehicles, and the road safety crisis (particularly for non-vehicular road users). Our new report lays out the challenges – and what we need to do about them. Find out more by reading the report and registering for our online presentation and Q&A session on September 10th.
District Attorney Charges Driver Who Almost Killed Racial Justice Demonstrators
The charges against the person who sped her SUV through a crowd in McKinleyville in June, narrowly missing people on foot and on horseback, include reckless driving, running a red light, and failure to yield to pedestrians. These are all misdemeanors or infractions which typically result only in fines or points on a license. Based on video of the incident and witness accounts, as well as the fact that this is not an isolated incident, CRTP believes that this was an intentional attempt to injure or kill people. We're disappointed that the DA apparently didn't take it more seriously.
Broadway Planning Process Moves Forward
At a public workshop this week, consultants announced that previously proposed ideas which included an extension of Waterfront Drive are no longer under consideration (good!), nor are any ideas to reduce vehicle lanes on Broadway (not so good). The remaining options include various forms of "couplets" (making Broadway one-way and adding another one-way on Koster and other streets), and safety improvements to the existing Broadway right-of-way. CRTP continues to advocate for immediate improvements to the existing right-of-way, given the urgent safety crisis for people trying to use Broadway without a car or truck.
Unsafe Conditions in "Safety Corridor"
Construction on southbound Highway 101 between Arcata and Eureka has recently resulted in a long stretch of 12-foot, red-painted, rumble strip-protected shoulder being replaced with a 4-foot, unpainted, completely unprotected new shoulder. This is a major bike commuting route and part of the officially designated Pacific Coast Bike Route, but the new conditions are completely unsafe for bicyclists. CRTP and allies have objected to the changes, and Caltrans has committed to "seeking a solution" to the problem. In recent days, part of the shoulder seems to have been widened marginally, and temporary orange cones added.
---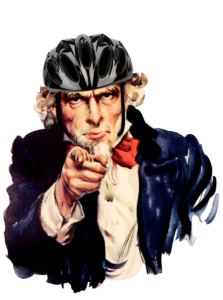 Got Social Media Skills? CRTP Needs You!
CRTP is looking for someone with great social media skills and a passion for responsible transportation to serve as our volunteer Social Media Coordinator. If you're a savvy user of Facebook, Instagram, Twitter and other platforms, this could be you! For more information or to apply, email colin@transportationpriorities.org.
---
More Restaurants Put Tables in Parking Areas
The outdoors: it's not just for vehicle storage!
New Partnership Promises Progress on Little River Trail
The Redwood Community Action Agency's agreement with Caltrans could be just what's needed to push ahead with a bike-ped connection between McKinleyville and points north.
Touchless Pedestrian Buttons on Broadway
CRTP has learned that, in response to our recent advocacy, Caltrans has begun rolling out touchless pedestrian buttons in Eureka. This technology allows people to activate the pedestrian signal with a wave of the hand, helping to avoid a "high-touch" surface in the pandemic era. So far, the new buttons have been installed on Broadway south of Wabash.
Sudden Pharmacy Closure in Southern Humboldt
The closure "will create travel times of an hour or more one way to the nearest pharmacy" for many residents, highlighting the importance of a dense mix of land uses and services to improve access for everyone and reduce vehicle miles traveled.
---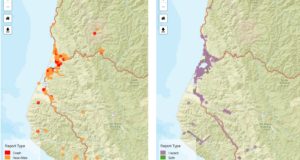 Reminder: Make Your Street Story Reports
If you see or experience a hazard, near-miss or collision on the street, make your Street Story report here. CRTP uses reports to advocate for change, and local agencies use them to apply for grants and prioritize improvements. Your reports are important!
---
Crescent City Puts Sales Tax Increase on the Ballot
Some of the money would go toward transportation infrastructure.
In the 1920s, Eureka Police Were Serious About Traffic Laws
Back then, violating traffic laws wasn't considered routine – it was seen as a serious threat to public safety and order.
San Francisco Closes Another Street on Weekends
The main purpose: to help businesses! Local businesses on the North Coast, take note.
The Legacy and Continuing Practice of Racism in Public Transit
Our transportation systems have all been shaped by racist decisions and policies, and transit is no exception.
---
The Collector is CRTP's weekly transportation news roundup, published every Friday. We focus on North Coast news, but we also include relevant state, national and international transportation news – plus other items that we just find kind of interesting! To submit items for consideration, email colin@transportationpriorities.org.